GO DEEPER / 7-11 NOV
A retreat at this beautiful finca is a treat for the soul. Located in the mountains of Mallorca, surrounded by olive trees with a view over the Mediterranean horizon. Here the past resonates with the present. A place to be and deepen our practice within the ISHTA lineage guided by yogiraj Katrina Repka. Join us for transformative days in the company of other ISHTA experienced friends. Let this beautiful, unique, timeless environment and very special nature nurture and inspire. Bienvenido!
Daily yoga classes & meditations (mornings & evenings)
Full accomodation at the Farmhouse Cas Bernats
Plant based whole food with lots of love by our own chef Louise
A hike in spectacular landscape in World heritage mountains
Excursions to nearby villages
For more info contact
Sarah Elfvin
This email address is being protected from spambots. You need JavaScript enabled to view it.
990€ (shared room)
1290€ (single room)
---
AMIGAS YOGA TIME / 8 - 11 OCT
Än en gång har vi ynnesten att spendera några dagar på denna fantastiska plats. Närande umgänge & samtal i bästa sällskap, lustfylld mat, yoga för olika behov och vidare perspektiv. Meditation & yoga nidra för samklang. Vandring, natur, hisnande utsikt... En resa för såväl kropp som själ. Välkommen!
I retreatet ingår:
Yoga (dynamisk, yin, restorative) morgon och kväll
Vandringar
Besök och meditation på Joan Mirómuséet
Utrymme för reflektion
Boende i dubbelrum
Helpension - Färgfylld, närande inspirerande mat.
Vi har vår egna, magiska kock
Pris 6250 kr
Flyg och transfer tillkommer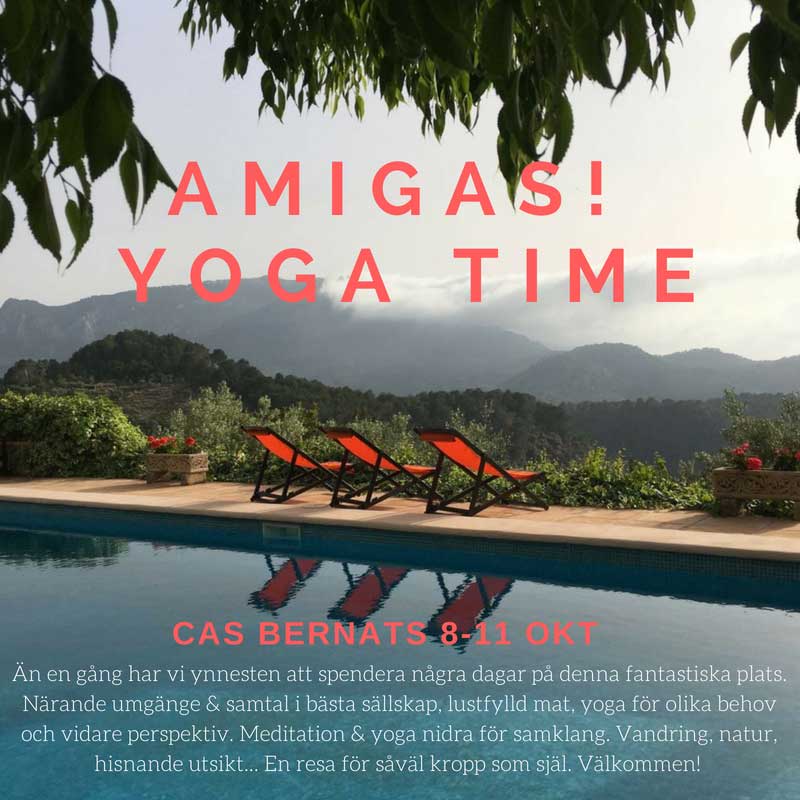 ---
Yoga Boost
Spend time in Palma this Summer and treat yourself with a real yoga boost? We´re lucky to be involved in two Summer retreats with great yoginis where you´ll have time to be in your practice and experience yoga from different perspectives. Also with time to enjoy everything Palma can offer from the beautiful architecture, nice and good food to the sun and the Mediterranean sea. July 4th to 7th Palma Yoga Boost with teachers from 4 paths of yoga; hatha, vinyasa, yin and kundalini. July 24th to 28th Urban Retreat with Dharma Yoga. Bienvenido!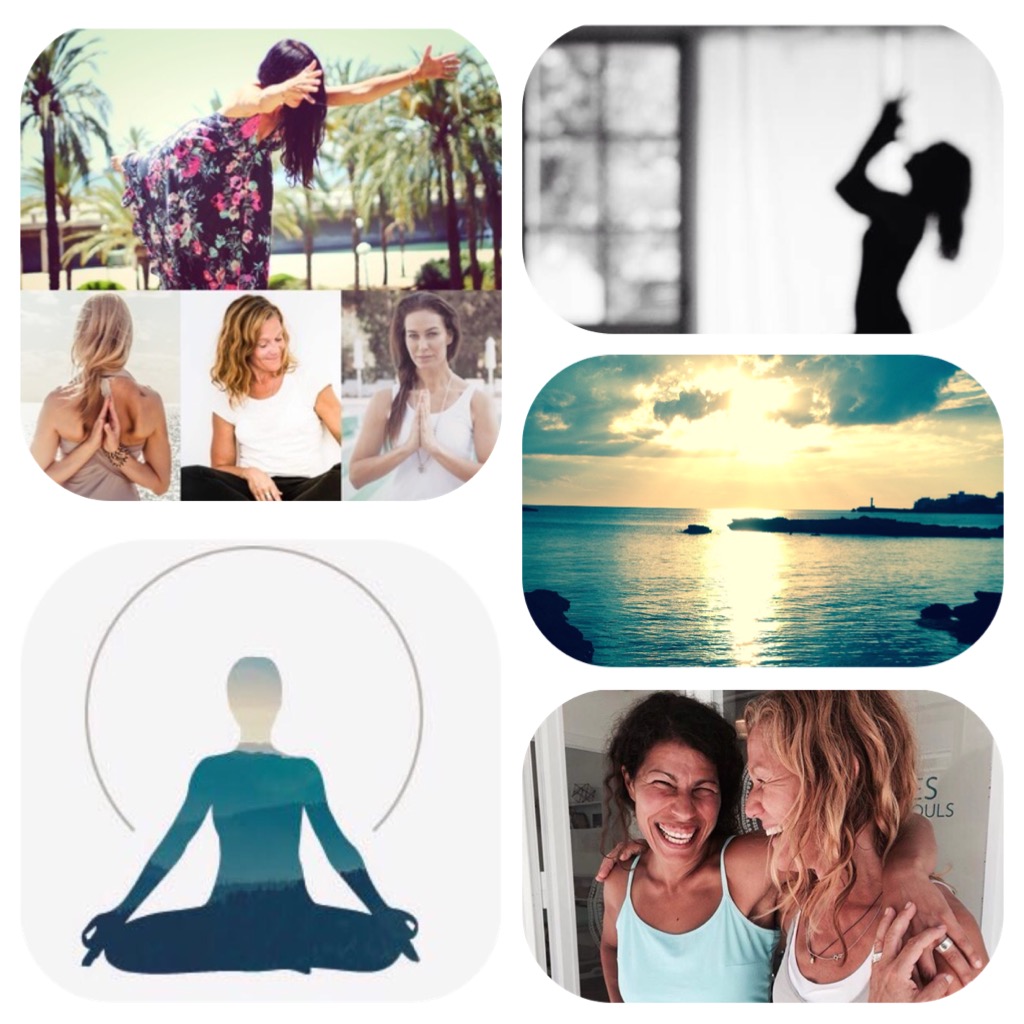 ---
ISHTA WORKSHOP
WITH YOGA CELEBRITIES
ALAN FINGER, SARAH PLATT-FINGER & ULRICA NORBERG
May 19th
---
A treat in the mountains of Mallorca - 27.9.-1.10.2017
Join us for transformative days in the company of ISHTA experienced students. guided by yogi raj Katrina Repka. We will deepen our practice and create space for intimacy, integrity and stillness. Let the beautiful and timeless environment and natural surroundings inspire us. Bienvenidol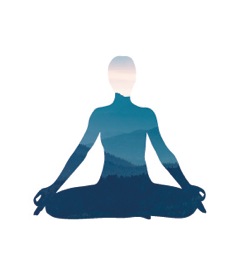 The retreat will offer
Daily yoga classes & meditations (mornings and evenings)
Full accommodation in magnificent "finca"
Healthy, superb and vegetarian food by our own chef Jeff Harter
A hike m spectacular landscape 10 world heritage mountains
Excursions to nearby villages
Treatments will also be available
For more info Contact Sarah Elfvin This email address is being protected from spambots. You need JavaScript enabled to view it.
1150€ (single room)
850€ (shared room)
---